CORPORATE /
Company Profile
Company Profile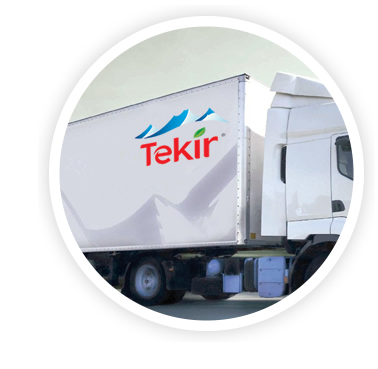 Tekir Beverages Group, which has been experienced in the sector of beverages since 1980, began to deal with natural spring water in 1999, and mineral water in 2012.

Mission of our corporate is to offer natural, healthy and delicious beverages that increase the quality of life of individuals by using its source the most efficiently to Turkey and the world.

Tekir Beverages Group, which always aims at bringing in novelties realizes innovative efforts at world standards by attaching great importance to the studies of R& D and design.

Product range of Tekir Group, which has a remarkable place in the sector of beverages with the products of water and mineral water as well as flavours of Fizzy Drink is as follows:

Family of Water products consist of 200 and 250 pet glass water, 0,33 lt, 0.5 lt, 1 lt, 1.5 lt, 5 lt and 10 lt pet glass bottle 19 lt polycarbonate water.

Family of Mineral water products consist of plain mineral water in glass bottle, vitamin C and fruitmineral water, Privilege fruit natural mineral drink.

Tekir Group offered the variety of raspberry, coconut and gum mastic together with Bor Fizzy Drink to the taste of consumers in 2013. Bor Fizzy Drink was awarded with Unique Carbonated Drink by The Middle East Beverage Awards at DUBAI Drink Tech Expo Fair.

We increasingly continue to grow up steadfastly with our innovative spirit that we have been carrying since the first day we were established.